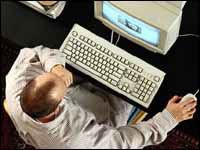 Thanks to the convenience of our online file transfer module, Silver customers will no longer need to email, ftp or send removeable media for your source files.
For mailing data files, please note your name, the publication name and date.
To upload source files for a printing job,simply enter your information in the spaces below. PLEASE NOTE THAT ALL RED FIELDS ARE REQUIRED. Click submit, and we'll send you an e-mail to confirm that we've received them. It's that easy.
If you are sending application files please remember to include all fonts and images with your transmission of the document file.
Better yet, before you send, why not download from the "Main Menu" our free "Job Ready" PDF maker and send just the PDF. No reason to bother with collecting all of your images and fonts!